Connecting people in the workplace and helping teams work together more efficiently is at the core of our mission. When Beekeeper first set out seven years ago, we were determined to digitalize traditional top-down communication channels.
We wanted to make information easily accessible to everyone, regardless of their location. In many cases, Beekeeper also enabled employees to give direct feedback to company management for the very first time.
Over time, it became clear that top-down communication channels like bulletin boards and newsletters are only the tip of the communication pyramid. For operational communication that's truly transformative, information must also flow from the bottom-up, across departments, between functions, and diagonally into different teams.
Imagine if you could leverage the right tools and information at the right time across every level of the organization. All the information you need to do your job well is right at your fingertips, transforming the employee experience for every single worker.
So how do you do it, and where do you start?
Moments of Delight
Your core business operations happen via operational communication in the base layer and the middle layer of the communication pyramid. This is where the work gets done — and it's often the area where small changes have the biggest impact.
At these levels, enabling teams to perform is key to success. Good operational communication is the core driver of efficiency and productivity in any company. It links strategic alignment to real world problem-solving to deliver results.
Imagine this: The latest shift schedules are in everyone's pocket, and managers can now be contacted by their direct reports in seconds. Every single employee has access to the specific documents they need, precisely when they need them.
Good operational communication doesn't just improve productivity and efficiency. It also impacts the way employees perceive the organization, which in turn increases satisfaction and workforce retention.
Put simply, your employees deserve to have access to the tools they need to get their jobs done on time in the best, simplest and most enjoyable way.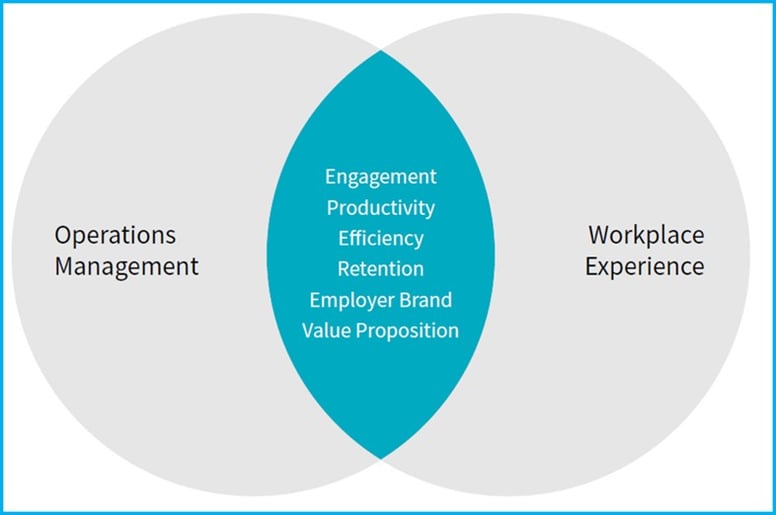 The real secret to lasting workforce engagement and productivity is to create a bigger and bigger overlap between the workplace experience and your daily operations management.
Achievable with the Beekeeper app
When companies create moments of delight for their employees, it has a lasting impact on motivation, engagement and retention. The key to this is providing the right information at the right time to the right people. This can be achieved at scale with an employee app that makes work surprisingly simple.
Let's take a look at how Beekeeper does it through two of our latest features:
Shift Schedules
With Beekeeper's new Shift Schedules feature, frontline workers can now enjoy greater autonomy with instant access to a user-friendly, personalized work schedule right from their mobile device. Frontline workers will have access to all the information they need, without having to sort through rows of hard-to-read data on a company-wide printed schedule.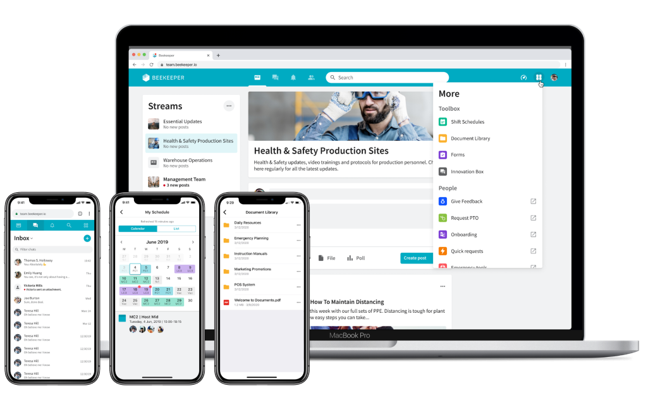 Shift Schedules streamlines operational communication at the team level by providing employees and managers with the information they need to successfully manage their work schedule.
Rigel Montiel, Cultural Director for Sixty Hotels' SoHo and LES properties in New York, explains how.
"We have been using Beekeeper's mobile Shift Schedules for a few months and it's a wonderful tool," Montiel said. "Shift Schedules is easy for the users to review their schedules on the Sixtyconnect App. Presentation of the information is clear to read, and morning/evening/overnight shifts and times off are clearly defined by different colors, making the information easy to interpret at a glance. It also provides a breakdown of historical shift information, including past week shifts, current shifts and following weeks schedules. Overall, it is a wonderful feature to have."
Documents
Engage Hospitality was the first hotel company to go live with Documents on Beekeeper. Stephanie San Juan, Director of Strategy and Implementation for Engage Hospitality, is responsible for overseeing all communication efforts for the San Francisco-based management company.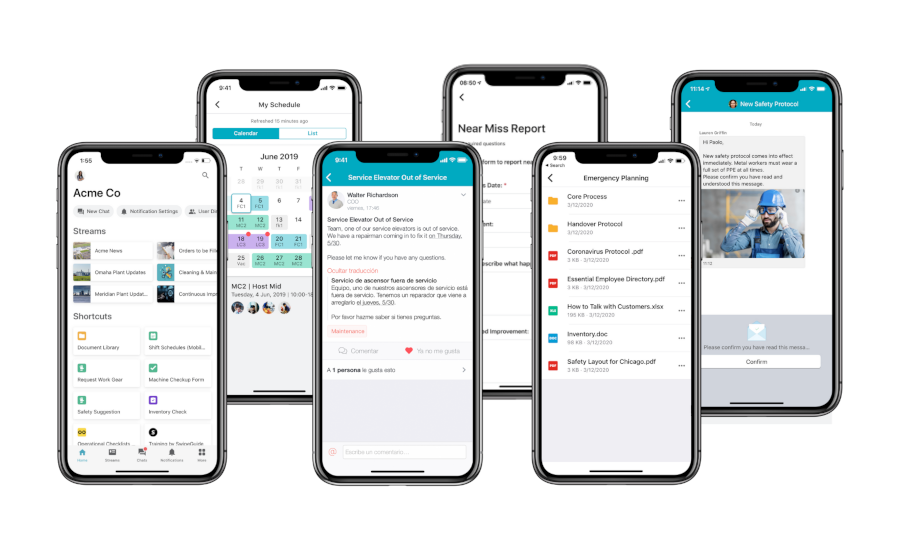 "Engage Hospitality is growing pretty fast - we actually doubled in size over the past two years - so quality onboarding is a major priority," San Juan said. "Documents enable us to onboard new hires everywhere from start to finish with the right information in a highly accessible format. Before Documents on Beekeeper, it was difficult to share relevant material with our new hires or onboard GMs at new properties. This information was kept on our department heads' laptops, so if someone was on vacation, it presented a real challenge."
"With this new feature, we are storing year-over-year GM reporting, along with HR and onboarding materials," she said. "We are also running training via Documents, holding everyone accountable for informing themselves and maintaining the Engage Hospitality standard. This new Documents capability is great for facilitating our continued growth, and it saves our HR professionals valuable time, allowing them to focus their efforts on more high level, strategic initiatives."
Beekeeper's Document Library is already helping numerous customers to make the most up-to-date information the easiest to access. These companies are storing and sharing the latest SOPs, handovers, guidelines, training documents, and protocols with those frontline people who need them most to facilitate great operational communication.
Building a company culture where employees feel motivated, happy, and engaged at work doesn't just happen by accident. It requires careful planning, strategy, and of course, the right tools to get the job done.
Get more insights and download our latest "Operations Management and Workplace Experience Playbook ".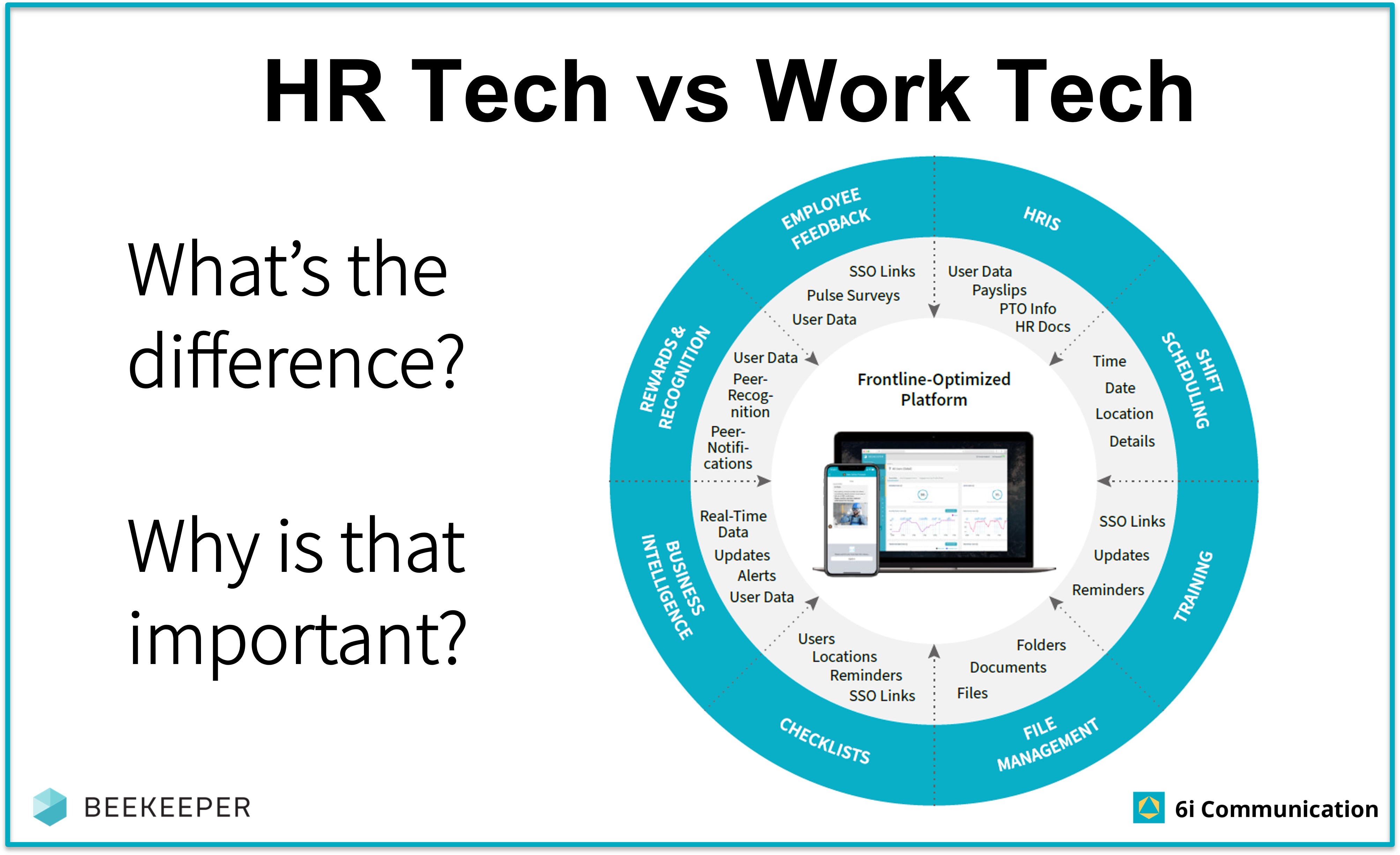 ---