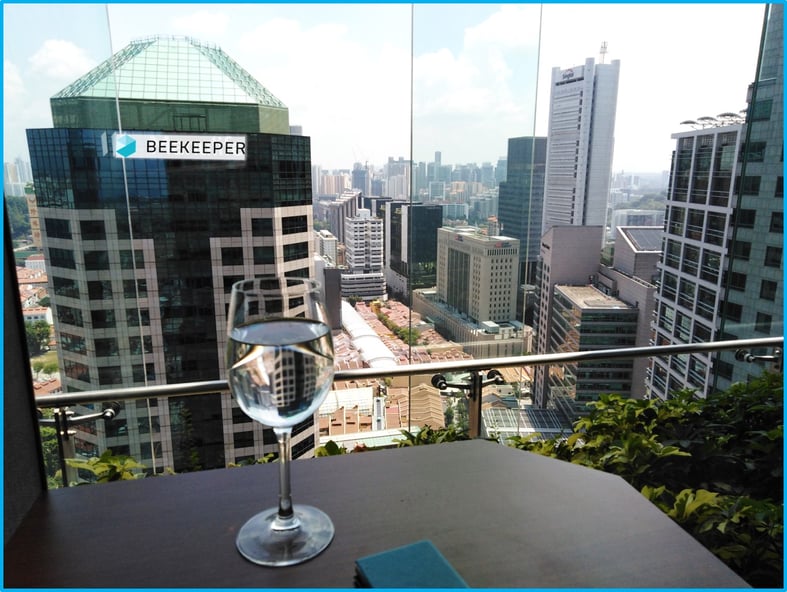 Companies have changed the way they do business.
A rigid hierarchy that restricted the flow of information and negatively impacted employee communications used to be the norm. Communication between employees and their supervisors was often limited, and organizational transparency was practically nonexistent.
Fortunately, Corporate Social Responsibility programs are becoming increasingly popular. CSR is defined as "the way a company holds itself socially accountable — to itself, its stakeholders, and to the public."
These programs have contributed to a shifting cultural trend of transparency within organizations.
With transparency becoming a fundamental value for more and more companies, it's no wonder that the status quo is changing. People are looking for options that will offer them openness and clarity.
This sense of accountability required from companies directly impacts four key components that create a healthy company culture:
● Communication
● Respect
● Shared goals & achievements
● Public credibility
The Link Between Transparency and Performance
By creating a work environment where you encourage your employees to express themselves freely, and by sharing valuable insights with them, you can improve your employees' performance and retention. What they absorb in the long term is the freedom to contribute to problem-solving techniques, without the fear of being judged, misunderstood, or worst case scenario — fired!
Lack of transparency and communication is often the main cause of employee burnout, causing your most valuable team members to jump ship and look for better opportunities.
Note: In a survey of 400 large companies (more than 100k employees) titled "The Cost of Poor Communications," SHRM reported an average loss per company of $62.4 million per year because of inadequate communication to and between employees.
One way to reduce high turnover and improve employee retention is by improving internal communications and investing in the employee experience within your organization. Implementing an operational communication platform can help unite your team, improve company culture, and strengthen overall morale.
3 Organizations with Awesome Company Culture
1. Buffer
Buffer is a famous, pro-transparency company that helps customers build their brands and grow their businesses on social media. If you visit their website, you will notice their commitment to openness.
As a team, we view transparency as an effective way to work remotely and establish a culture of trust.
How are they achieving this?
Buffer actually reveals the salaries of all their employees within the organization. By providing general access to a publicly-available spreadsheet, Buffer reveals the pay rate of each employee by name, from co-founder and CEO Joel Gascoigne to all team members, engineers, content crafters, and "happiness officers."
They even explain the experience and path that employees had to take to reach their current salary. Neat huh?
2. Patagonia
Known for its environmentally friendly and sustainable values, Patagonia is making a difference in informing people about their products.
If you ever decide to shop from their website and you click on the item you're interested in buying, you'll be able to follow the origin of the product all the way from the beginning in California. It will show the entire journey, from where their design department is to how it ends up in your closet.
You can even listen to the designers tell you about their fabric choices. For instance, you can learn how they used a fabric that was made out of recycled polyester to reduce the footprint of the product. Or how they chose a material that can be brought back for us to recycle.
This company has set sustainability standards so high, and yet, they are living up to them. They even go as far as to discourage their customers from purchasing too many of their products. Transparency? Check.
3. 1 Hotels
When 1 Hotels was looking for an internal communications platform to replace WhatsApp groups, they implemented Beekeeper to create a more transparent, inclusive company culture and become compliant with General Data Protection and Privacy Rules.
Using Beekeeper, team leaders can create one message to post in Beekeeper that is visible by all hotel teams. They hold daily morning rallies where the team reviews recent posts and updates in Beekeeper to make sure everyone is on the same page.
With this added transparency in the workplace with Beekeeper, employee engagement at 1 Hotels has increased, and turnover has decreased significantly.
"What's exciting about Beekeeper it emphasizes my values as a senior leader at a hotel. The thing I'm big on is really celebrating successes, transparency in communication, and making sure that no one is left behind so to speak."
- Hans Schaepman, General Manager, 1 Hotels
Discover how 1 Hotels uses Beekeeper to create a transparent, inclusive company culture.
Hopefully the transparency of these three companies will inspire you to offer skills you would want to teach your employees. Upskilling can help promote a culture of transparency and accountability.
Simply because, as Buffer states on their website, "It's the right thing to do."
---
---