Microsoft 365 and Teams are great solutions for office-based employees. But what about your frontline workers—the ones who aren't sitting at a desk with a computer at their fingertips?
Deciding how to connect and engage your frontline workforce isn't easy.

Serving frontline businesses requires a complete focus on the unique needs of frontline workers, managers, and leaders.

And the needs of frontline workers are very different from their colleagues at the offices.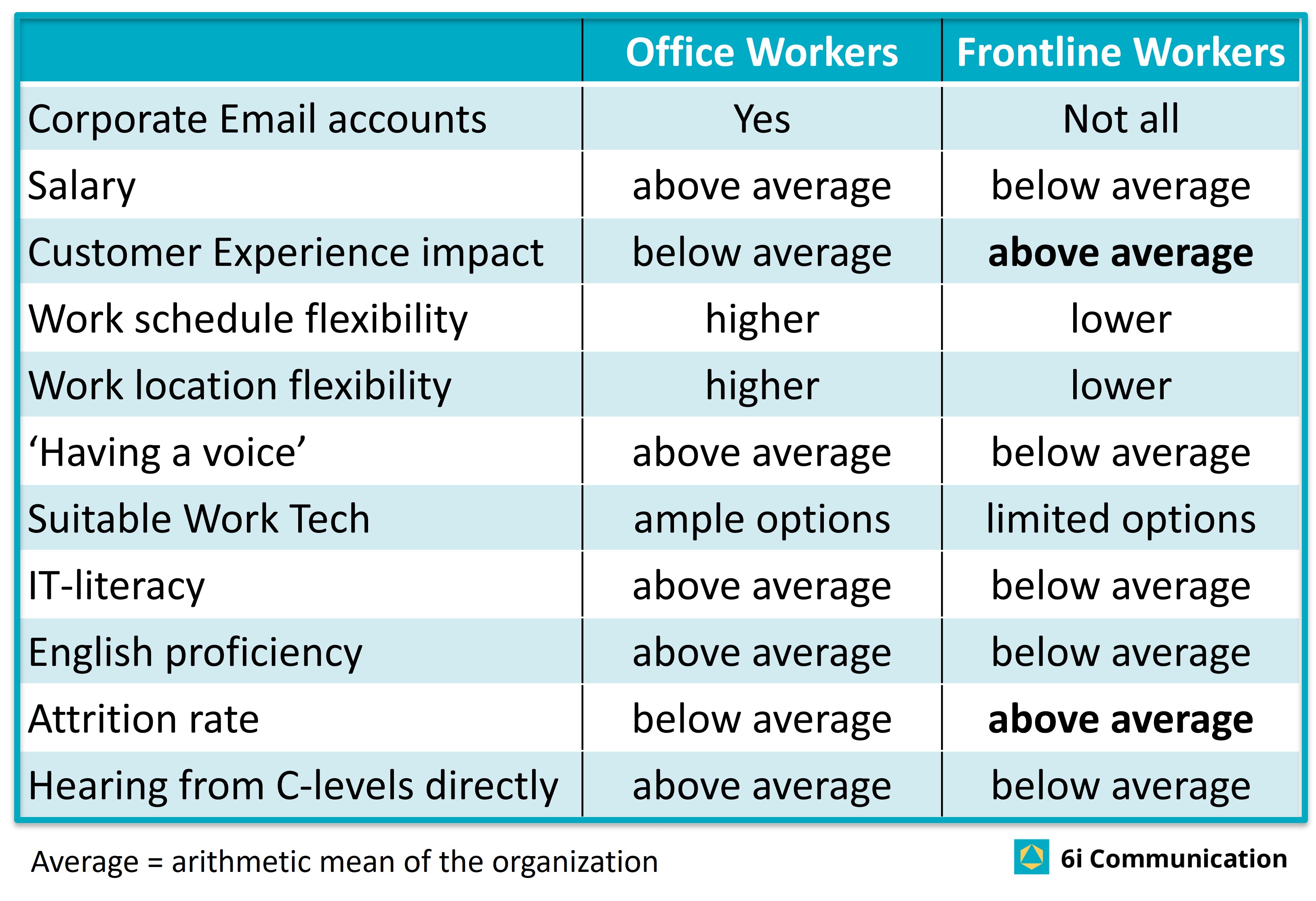 ---
Companies are only as good as their last employee-customer interaction
And that is often delivered by the frontline workers.

There are more than two billion frontline staff globally – a segment of workers that has received far less attention than desk-based workers during this period of digital transformation.
Let me share just a few examples:
✔ Desk-based Workers have access to a plethora of digital tools to support workplace communications and productivity.

❌ Frontline Workers often don't even have a corporate email account.

❌ Many processes used by frontline employees every day are still done manually or even on paper. This slows them down, makes errors more likely and prevents them from going above and beyond.

❌ And ultimately, it's a subliminal signal to frontline workers that the organization under-values their contributions.

That's bad news for retaining and attracting a workforce of dedicated and engaged employees.

Because an excellent Employee Experience is at the very core of frontline worker engagement and retention.
Rolling out Microsoft for your frontline alone won't work and wastes money
IT and HR teams are under pressure to maintain a single-stack approach to digital transformation. It's easy to think Microsoft for the frontline fits into this strategy, but it doesn't.

Once you peel the layers back, you'll discover hidden costs that outweigh the benefits of consolidating your employee experience tech stack.
We're not making this up. Recent Microsoft customers told us about their not-so-wonderful experience.
One CIO said:
"Microsoft Teams is not a great experience for manufacturing employees. They do not want it on their phone and they do not know how to use it. Then, you have Viva integrated and (it) becomes even more difficult. The reality is they need an app that looks and feels like Facebook or Instagram, not like a Microsoft product."
Expecting frontline workers to adopt a complex desktop suite is a risky proposition. They don't spend their days in front of a computer screen; they're at a plant, on the shop floor, in the field, or on the frontlines of customer service.
If it's too complicated, your frontline workers won't use it.
A recent report found that 99% of employees access Sharepoint via desktop. Only 0.22% access the intranet on their phone and .02% by tablet.
And there are so many more reasons why Microsoft doesn't work for your Frontline Sheroes and Heroes that they don't even fit into this blog post.
Download Beekeeper's eBook, "Why Microsoft Doesn't Work for Your Frontline" and learn all about the Top 11 Reasons Beekeeper has heard from their customers.
We need
Worktech
that operates "in the flow of work"
When operations management is inefficient, it wastes time and costs money. When the workplace experience is not integrated into the daily operations, it underdelivers and loses people.
It's at the intersection of Operations Management and Workplace Experience where high productivity and high employee engagement happen.

The larger that intersection, the better the outcomes.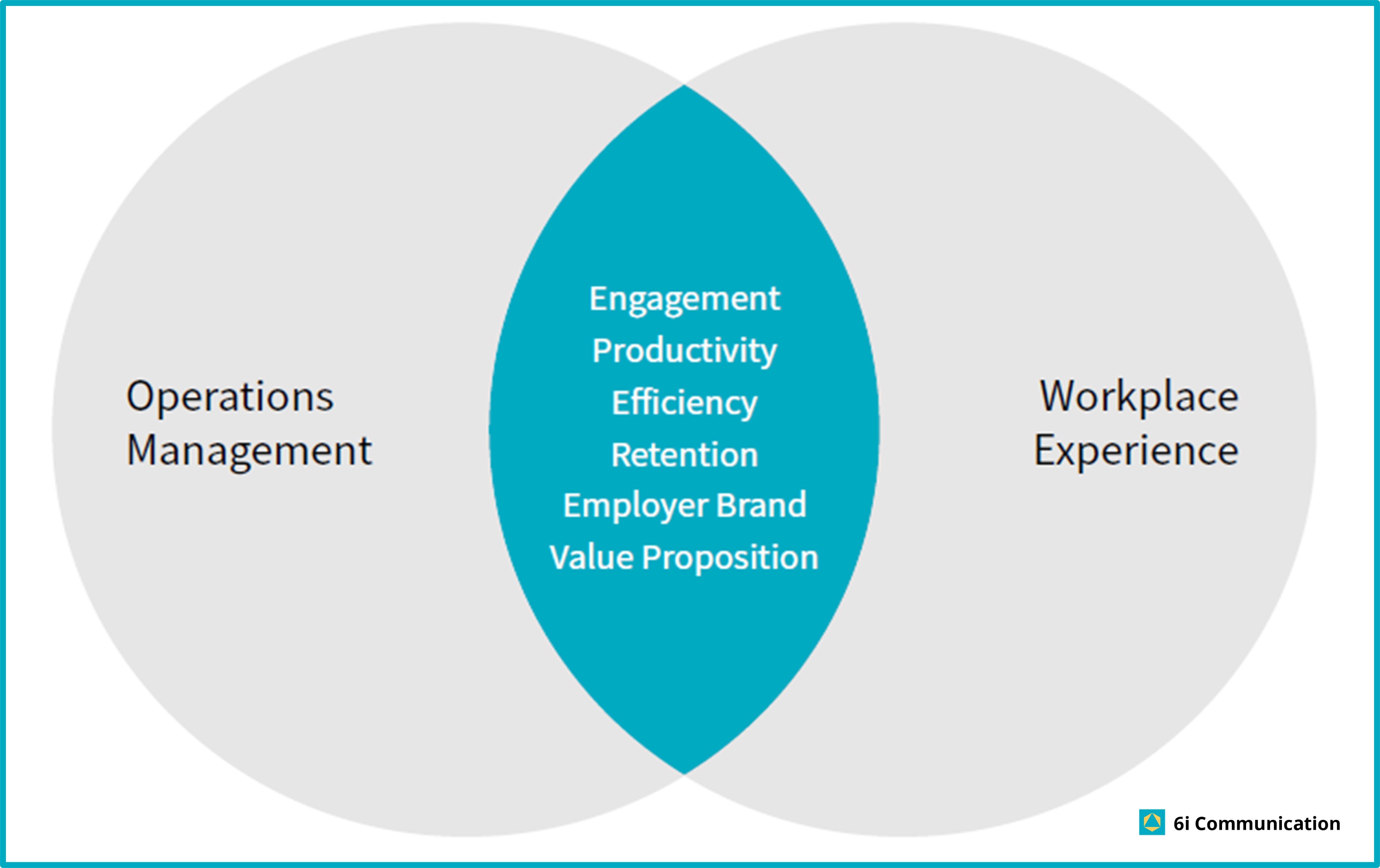 Organizations that listen to the evolving needs and preferences of frontline workers, empower them with the Worktech to do their jobs and support them when it matters most.

Frontline Success comes from empowering your employees with direct access to the people, processes and systems they need to do their best work.
The very first step would be to invite them to join a truly inclusive employee communication platform that's mobile-first and accessible to everyone on the team (even without an email account).
Such an inclusive Employee App is the new gold standard for growing Productivity, Efficiency, Engagement and the bottom line.
But let's remember: It's not what you put into that App, it's about what your employees get out of it.

Many say, 'Our employees are our greatest asset'.
Let them know and feel they are by upgrading them with an Employee App that creates a superior workplace experience and Frontline Success.

Let's fix the Frontline Disconnect and stop missing out on a huge competitive advantage.
Let's do something for the majority – together.
𝙇𝙚𝙩'𝙨 𝙗𝙪𝙞𝙡𝙙 𝙖 𝙣𝙚𝙬 𝙙𝙚𝙨𝙠𝙡𝙚𝙨𝙨 𝙧𝙚𝙖𝙡𝙞𝙩𝙮 𝙩𝙝𝙖𝙩'𝙨 𝙣𝙤𝙩 𝙖 𝙨𝙚𝙘𝙤𝙣𝙙-𝙘𝙡𝙖𝙨𝙨 𝙫𝙚𝙧𝙨𝙞𝙤𝙣 𝙤𝙛 𝙙𝙚𝙨𝙠𝙗𝙤𝙪𝙣𝙙 𝙬𝙤𝙧𝙠 𝙗𝙪𝙩, 𝙞𝙣𝙨𝙩𝙚𝙖𝙙 𝙞𝙨 𝙛𝙞𝙧𝙨𝙩-𝙘𝙡𝙖𝙨𝙨 & 𝙨𝙚𝙘𝙤𝙣𝙙 𝙩𝙤 𝙣𝙤𝙣𝙚.
We owe it to the people who power our lives.