Don't we all feel like part of a big Future-of-Work-Experiment?
We don't know yet which working model will work best for what type of company and employees.
Companies don't know what comes next.
Leaders are a long way from knowing how it will work.
Here is our opportunity to invest in figuring out how hybrid social networks work best, along with other ways to help employees establish high-quality relationships, strengthen connections and bolster trust.
Here is the opportunity for companies to find innovative and creative ways of identifying what people really want and then marshalling and communicating the options on offer.
We need to continue a dynamic design process characterized by experimenting and learning.
Inclusion and fairness need to take centre stage.
And communication is fundamental for all of this.
Might you be excluding someone from those conversations?
Might you be excluding those that are closer to your customers but not so close to leadership – your frontline (s)heroes?
But how do you include them if you don't even have one single comms platform accessible to all of your people?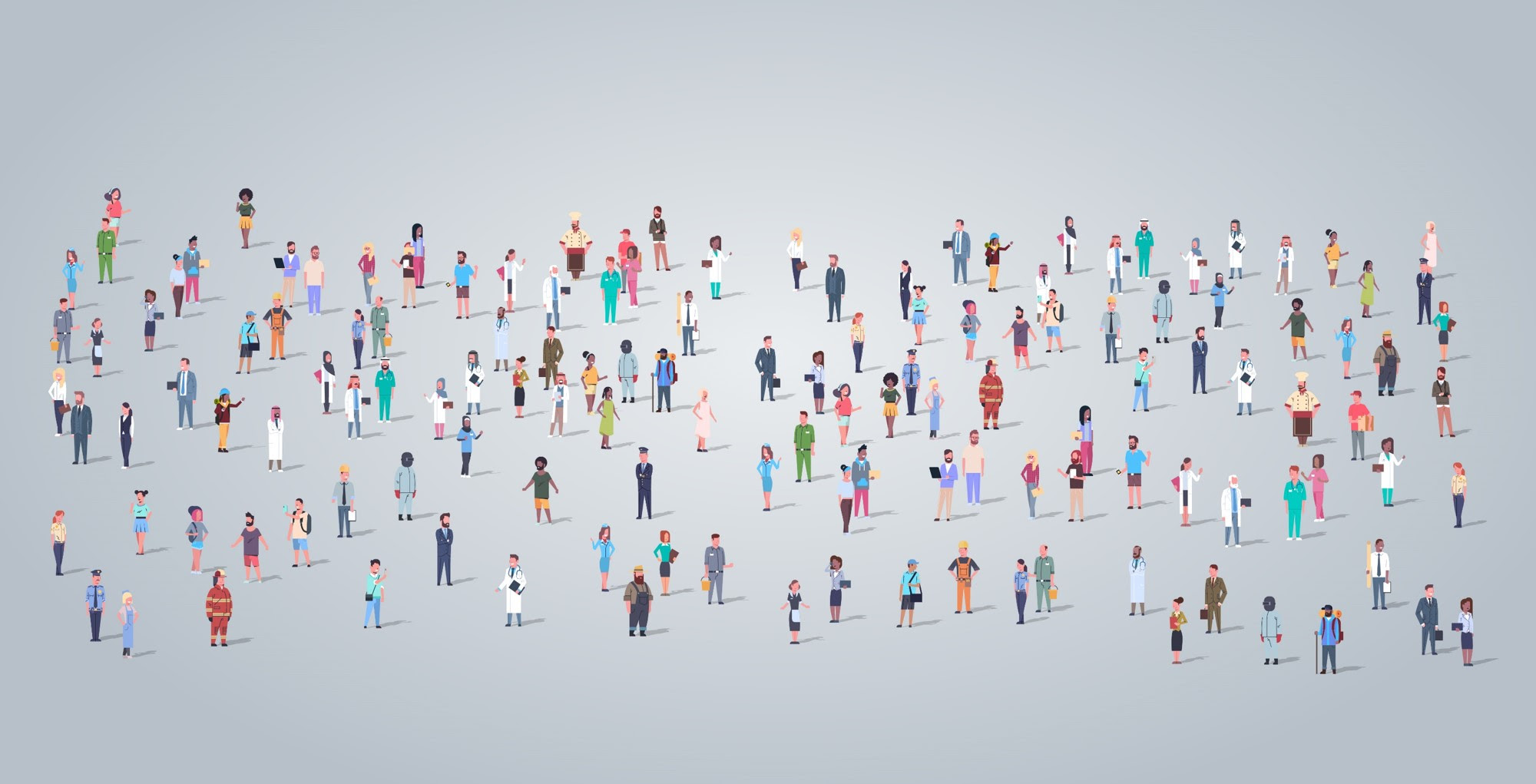 Time to fix that for a fresh start in internal communications at your place.
Communication with employees who don't sit behind a desk
It's easy to connect with desk-based employees in a company, but 60 to 80% of the global workforce are frontline employees — mobile workers with limited access to internal communications.

Yup, many aren't given a corporate email account because … we don't really know why that is so.

Anyway, workplaces where the majority of employees aren't tethered to a desk or computer deal with a unique set of communication and productivity issues.

Who hasn't experienced those rather "awkward" and inefficient telephone trees?

Let's switch off that awkwardness and switch on an employee app to level the playing field, giving absolutely everyone the ability to connect and engage.

Communication is not a one-way street. People are going to want to respond to your messages, whether they are promotions or apologies.

Build that awareness into the communication processes you employ.

How do you expect the recipients to respond?
What avenues have you made available for them?
How is your team going to turn that response into a conversation that benefits all parties?

Finding answers to those questions is worth it:
✔ McKinsey & Company reports that employees who feel included in more detailed communication are 𝗻𝗲𝗮𝗿𝗹𝘆 𝗳𝗶𝘃𝗲 𝘁𝗶𝗺𝗲𝘀 𝗺𝗼𝗿𝗲 𝗹𝗶𝗸𝗲𝗹𝘆 𝘁𝗼 𝗿𝗲𝗽𝗼𝗿𝘁 𝗶𝗻𝗰𝗿𝗲𝗮𝘀𝗲𝗱 𝗽𝗿𝗼𝗱𝘂𝗰𝘁𝗶𝘃𝗶𝘁𝘆.
✔Employees who feel heard are almost 5X more likely to perform their best at work (Salesforce study).
✔ And we all know that when the team is committed to including everyone, 𝘁𝗵𝗲𝗻 𝗲𝘃𝗲𝗿𝘆𝗼𝗻𝗲'𝘀 𝘄𝗼𝗿𝗸 𝗴𝗲𝘁𝘀 𝗲𝘃𝗲𝗻 𝗯𝗲𝘁𝘁𝗲𝗿.



"A shocking 84% of deskless workers say they don't get enough direct communication from top management, and only 10% feel strongly connected to their companies." - Tribe Study
What difference could inclusive communication make at your place?

It starts from the top
We need leaders who practice the art of listening. We need leaders who use listening to include, not exclude – to build consensus, appreciate differences, and find common concepts, common language, and common ground.
Today, leaders who cut off the flow of constructive dialogue run the risk of becoming obsolete in a very short period of time.
The data shows that it's not the salary, stress or workload, but the amount of listening that drives employee success.
Really listening to employees - seeking out new ideas - can be the determining factor in retention, engagement and performance.
"Among all the tech we looked at, the areas that had the biggest impact on results are listening and analytics. Every company has a variety of survey and analysis tools, a great EX program includes a program and integrated platform for listening, feedback, and response." - Josh Bersin
In a people-centric workspace, the onus is on the company to actually listen to their employees.
Sounds simple, right?
After all, the concept of the "voice of the employee" isn't new.
Unfortunately, many companies aren't hearing the voices of their employees as well as they think they are.
Now is the time to invest in figuring out how hybrid social networks work best, along with other ways to help employees establish high-quality relationships, strengthen connections and bolster trust.
Only continuous employee listening will get us there.
This time it IS personal. Really!
For a leader to provide a high quality of life, he or she must know what the employees want and need.
And this will reap great benefits for the company. When employees have a voice, and when employers listen, all the pieces begin to fall together for an engaged workforce, a high quality of life at work, and an inspirational and unbeatable company culture.
Could that soft skill of listening be the unspoken contributor to employee retention - or employee departure?
Because from over here where we are writing this they're speaking loudly. They are burnt crispy. They are tired. They are working too much and living too little. They need to re-establish boundaries. They want a clean start and a healthier life than how it's felt. And the idea of that is so attractive that, one way or another, they're going to get it.
Empathy starts with listening
The simple act of listening makes all the difference.
Although that may seem easy, it can be difficult to listen to your employees properly.
But there is non need to guess.

The key to this is making sure you're asking your employees what's important to them … and being prepared to act on what they're asking you for.

Keep experimenting, keep getting feedback from your people and keep focused on ways your leadership helps everyone do their best work ever.

Here are some questions to get the conversations started:

⏩ What work is better done in person than virtually & vice versa?
⏩ How can influence & experience be balanced between those who work on-site & those who don't?
⏩ Should teams physically gather in a single place while tackling a project & if so, how often?
⏩ How can meetings be redesigned in a way that maximizes efficiency, accelerates effective decision making & builds connectivity & social capital?
⏩ Can leadership communication to off-site workers be as effective as it is to workers in the office? How?
⏩ How can we avoid a two-tier system in which people working in the office are valued & rewarded more than are those working more from home?
⏩ What have you noticed being annoying or frustrating, now that we're in this new work environment?
⏩ What's been the biggest gap between what we *said* was going to be true for how we work as a team & the *reality* of actually how we work as a team in a hybrid work environment?
⏩ Do you feel you have all the tools, context & support to do your best work, in this work environment?
⏩ How will we know we will have been successful?


And then listen with your ears 👂👂 & heart 💗 wide open.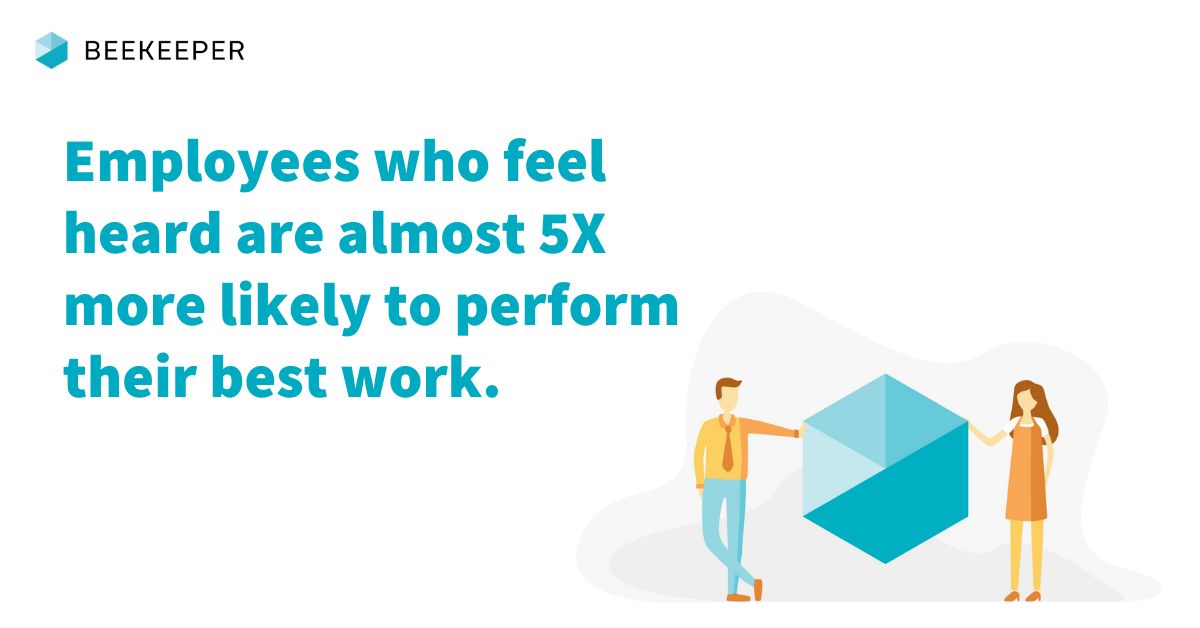 Act, act, act
There is no survey fatigue in organizations. There is a "lack of action" fatigue!
We have an obligation to share results with employees and act in good faith based on what they have told us.
Avoid the "Ask, Ask, Ask" trap. Be sure to "Act, Act, Act" as well.
Close the loop! Make sure employees understand that they're taking an engagement survey for a reason and that real work is being done based on their results.
Tell them which suggestions will get implemented and which ones are not - and why.
"Businesses looking to make an external social contribution should, paradoxically, look inside: improving workers' job satisfaction could be the single most important thing they do." – McKinsey & Company
And while you are at it, don't forget to remind your people that pandemic WFH and regular WFH is very different. They might have forgotten that during the "daily pandemic shuffle".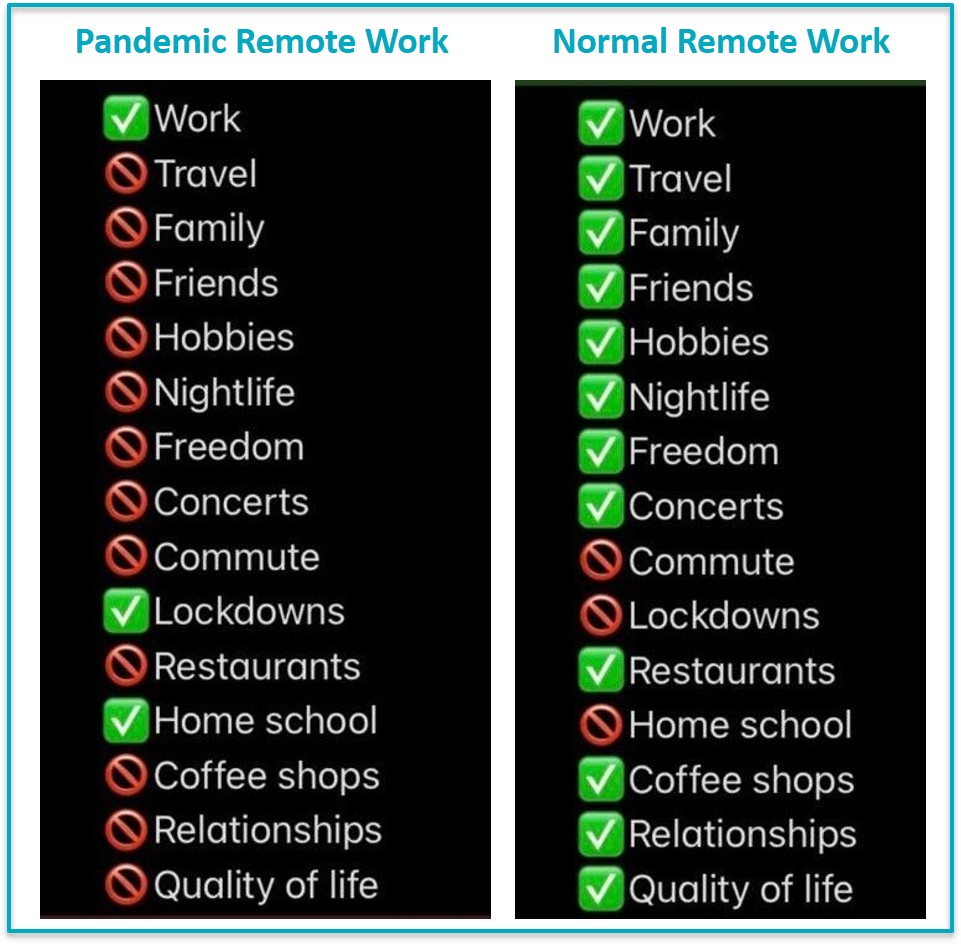 If we don't do anything, it will just get worse…
At 6i Communication, we strongly believe that all business goals lead back to employee engagement, and a solid listening culture is THE fulcrum of achieving those goals.
So, are you hoping for greater customer satisfaction? Or are you perhaps looking to reduce employee turnover? How about creating a more inclusive workplace?
Nonetheless, we already have the answers to these problems within our teams and talent. We just need to listen with open ears and hearts to uncover them.
Listening is the currency of respect.
We only see upsides.
What about you?
Build a happier, more productive workforce with our Employee Feedback Checklist.